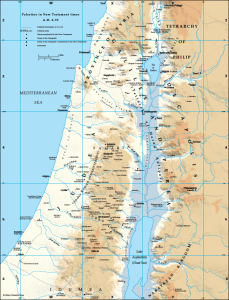 Our traditional Bible maps are based on designs we have supplied to Bible publishers for nearly 40 years and include a range of topics to assist study of the Old and New Testament. We design and supply all of the maps for Oxford University Press Bibles and also for their Oxford Bible Atlas.
Mark Bertrand (www.bibledesignblog.com) commented on our maps in Evangelical Bible's new Quentel range:
Wondering again where Bactria is? The Quentel has you covered. These thorough and finely-rendered maps will do wonders for your grasp of Near Eastern geography.