Bible Maps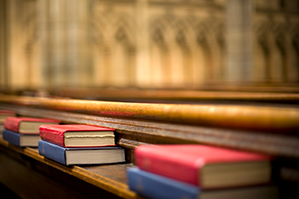 Our customers value our expertise in this field. We offer advice on planning, map topics, layout and design. Publishers actively seek out our Bible maps because of clarity and anthesisty of our work.
Our customers include OUP, CUP, NBS, H&S, RL Allan, Evangelical Bible, and Latvian BS. When working with Oxford Cartographers some of our clients said
The quality colour maps are exceptional; talk about eye candy that is easy to read!
There are 32 pages of very colourful Oxford maps which are very crisp and easy to read.
The Oxford maps from the New Oxford Annotated Bible 4th edition with index were a great choice.

Arguably the finest Bible maps available - the Oxford Cartographers NOBM 22R maps.
Our Products
Traditional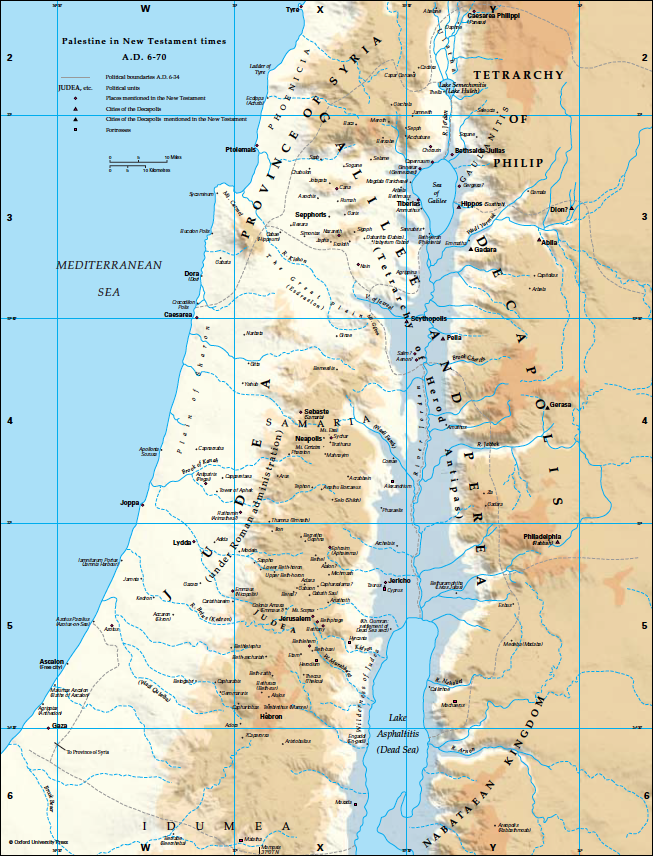 Our traditional Bible maps are based on designs we have supplied to Bible publishers for nearly 40 years and include a range of topics to assist study of the Old and New Testament. We design and supply all of the maps for Oxford University Press Bibles and also for their Oxford Bible Atlas.
Mark Bertrand (www.bibledesignblog.com) commented on our maps in Evangelical Bible's new Quentel range:
Wondering again where Bactria is? The Quentel has you covered. These thorough and finely-rendered maps will do wonders for your grasp of Near Eastern geography.
Oblique views
Bespoke design
Our copyrighted blue line base maps are used as a compilation base to create maps showing a selection of Old and New Testament Bible topics. We use input from our customers' editors so that the maps reflect the editorial content of the particular Bible translation or publication topics. Our maps cover wider regions like the Mediterranean and the Roman Empire, as well as narrower areas such as the Holy Land and Jerusalem. Using compilations, we design and create the maps and can also translate them into many languages.   This method was used to make map sections for the Norwegian Bible Society in English, Nynorsk and Bokmal, and also for the Latvian Bible Society in Latvian.