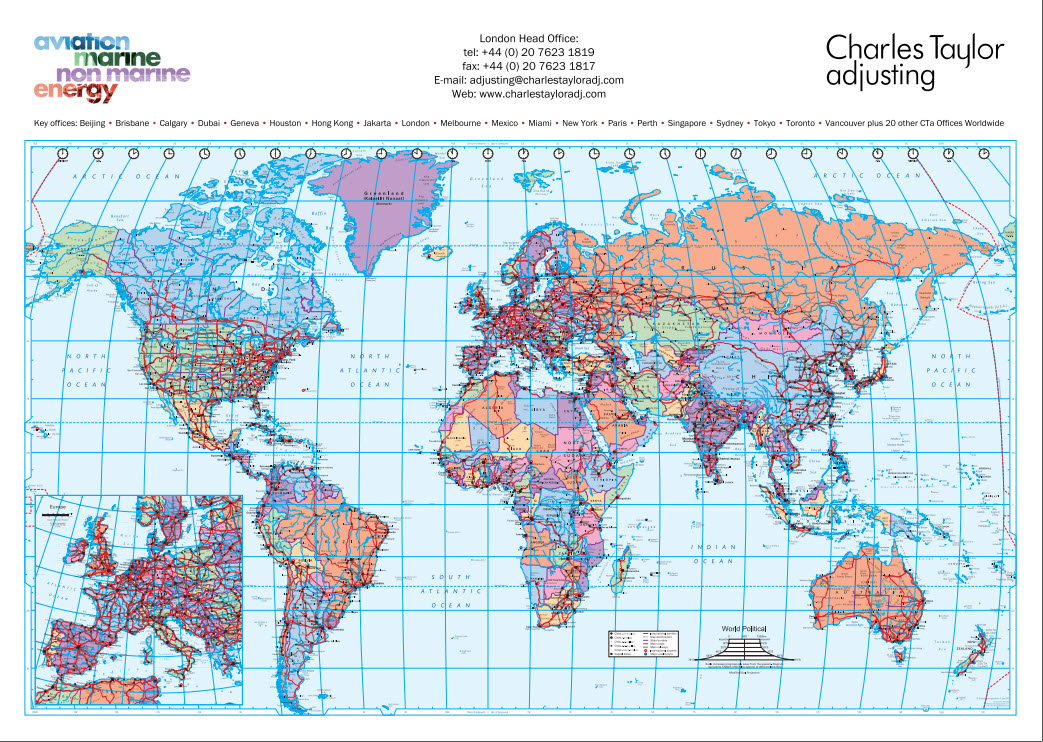 A simple idea for this client. A giveaway desk mat that shows the main offices, air and port hubs across the globe.
What could you use a map for? It is a great product to show either your key offices across the globe, or why not add something different like piracy spots?!
We can translate English to most languages so why not have a map tailored to your specific country needs?
Contact us for more information