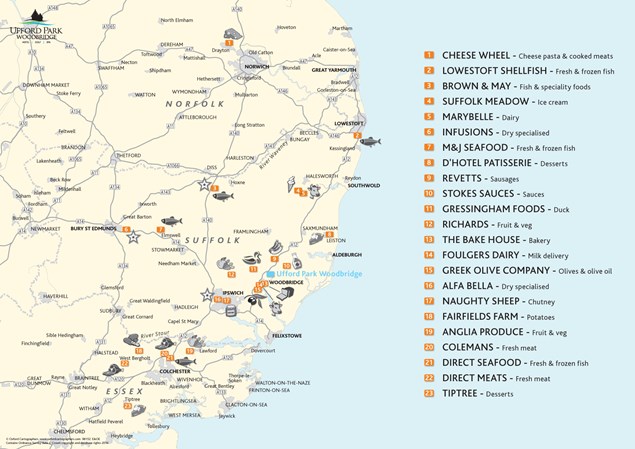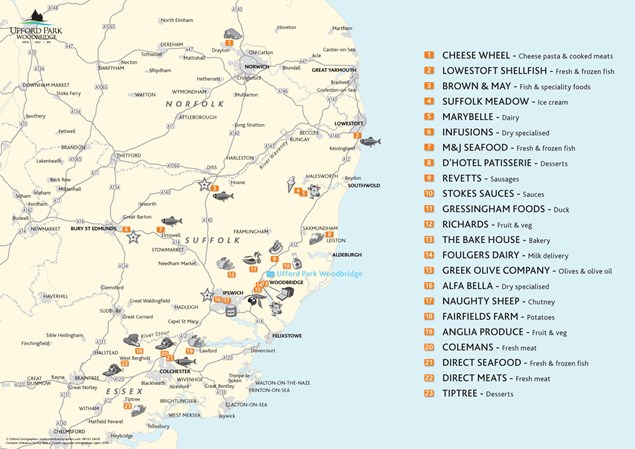 Ufford Park Woodbridge contacted OXC as they wanted a map to promote their local food suppliers.
Their chefs place great emphasis on quality local ingredients and as they say;
"With all the culinary specialities of Suffolk right here on our doorstep, and hundreds of farmers and suppliers for our chefs to choose from, why wouldn't we love local."
We created a fun map with images of the food they purchase and showing the locality of their chosen food suppliers across 3 counties, Suffolk, Norfolk and Essex which was to be used at a range of sizes and also included on their website.
The map has been created to easily update for future suppliers that are chosen to work with Ufford Park.