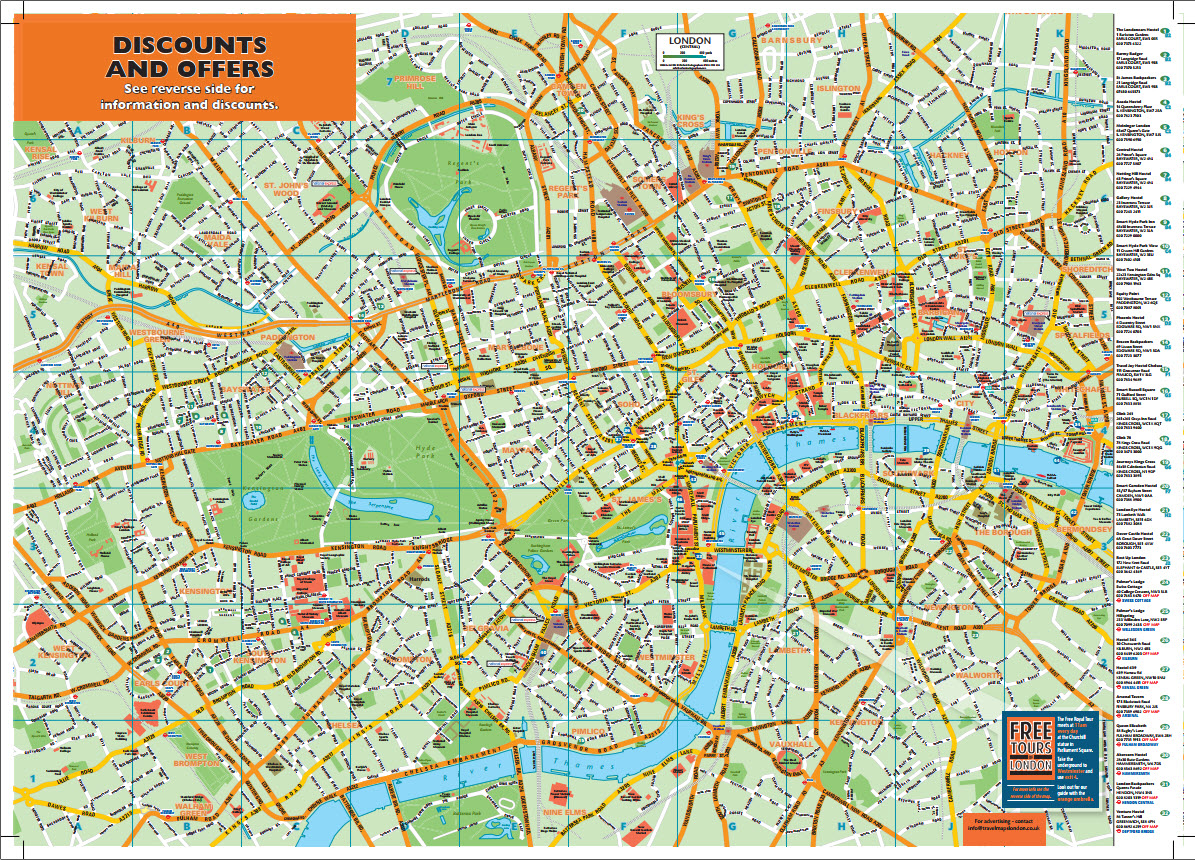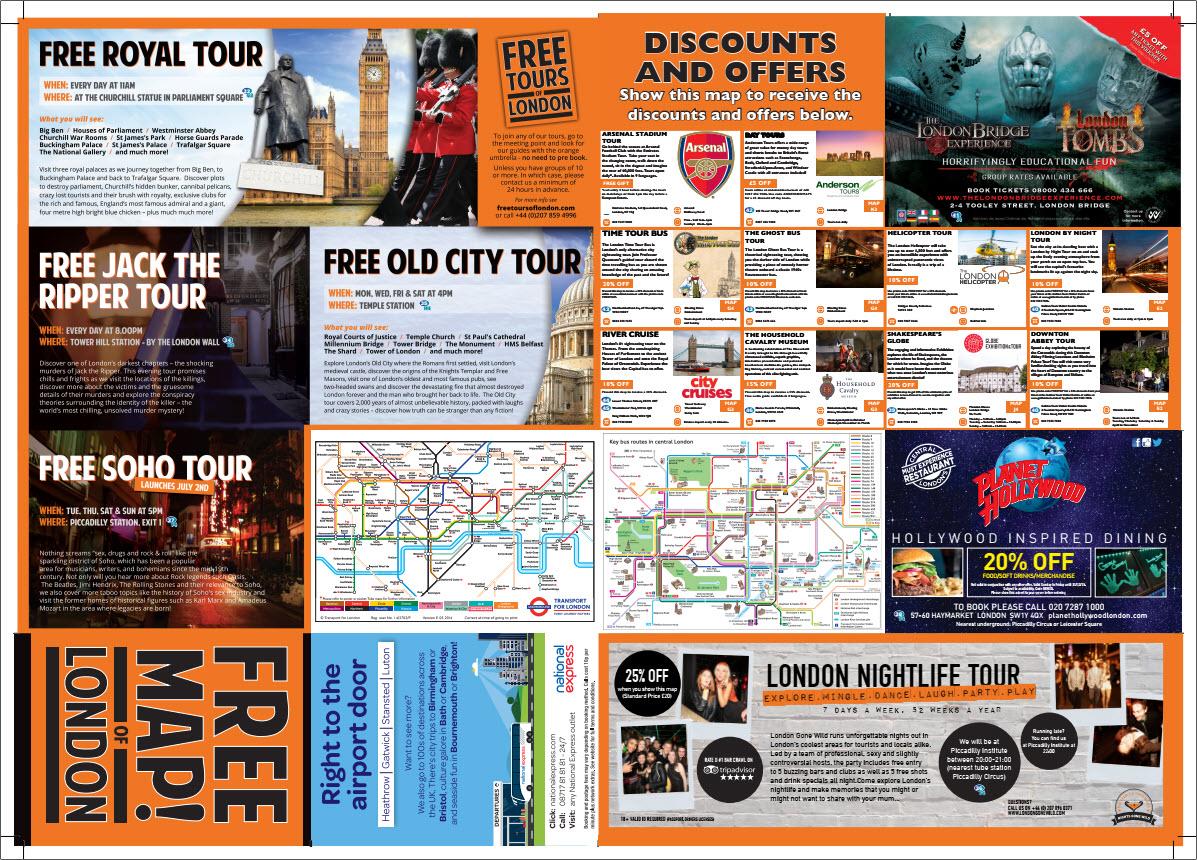 Travel Maps produce a free map of London which is distributed at airports, hotels & tourist information centres, aiming to provide their guests with the tools to easily navigate and experience London, adding value to their stay.
Travel Maps were not only looking to produce a customised map, but also have the ability to design the map with advertising space on the reverse which would help to fund the project.
Oxford Cartographers spent time with Travel Maps looking at design elements and offering advice on how to produce the map. The time spent perfecting the design at the early stage of the project has resulted in the map being reprinted time and time again.
Travel Maps now print in excess of 250,000 copies per year.
"Oxford Cartographers helped us to design and customise our map which is distributed all over London and local airports. They were happy to spend time with us to fully understand our needs and the outcome has been very successful. The relationship we have built up because of this means we will return again and again to Oxford Cartographers for all our mapping needs."

Testimonial from CEO Alex Vescovi