Gloucester County Council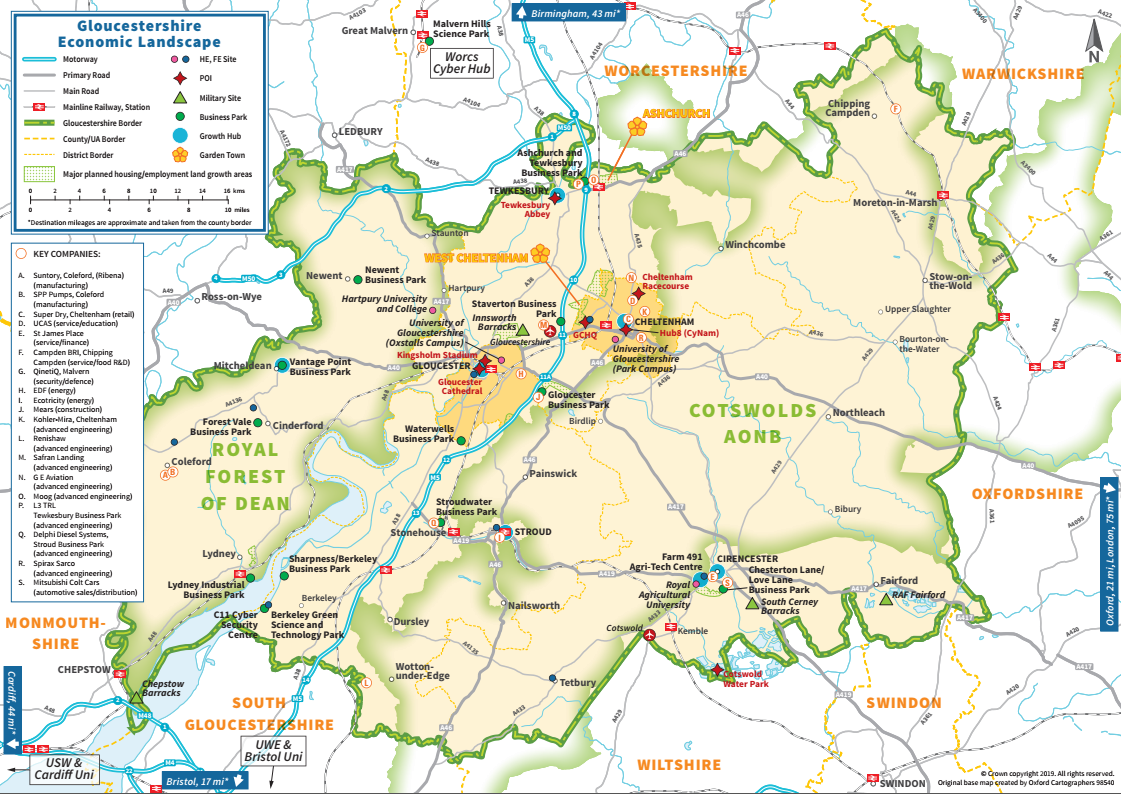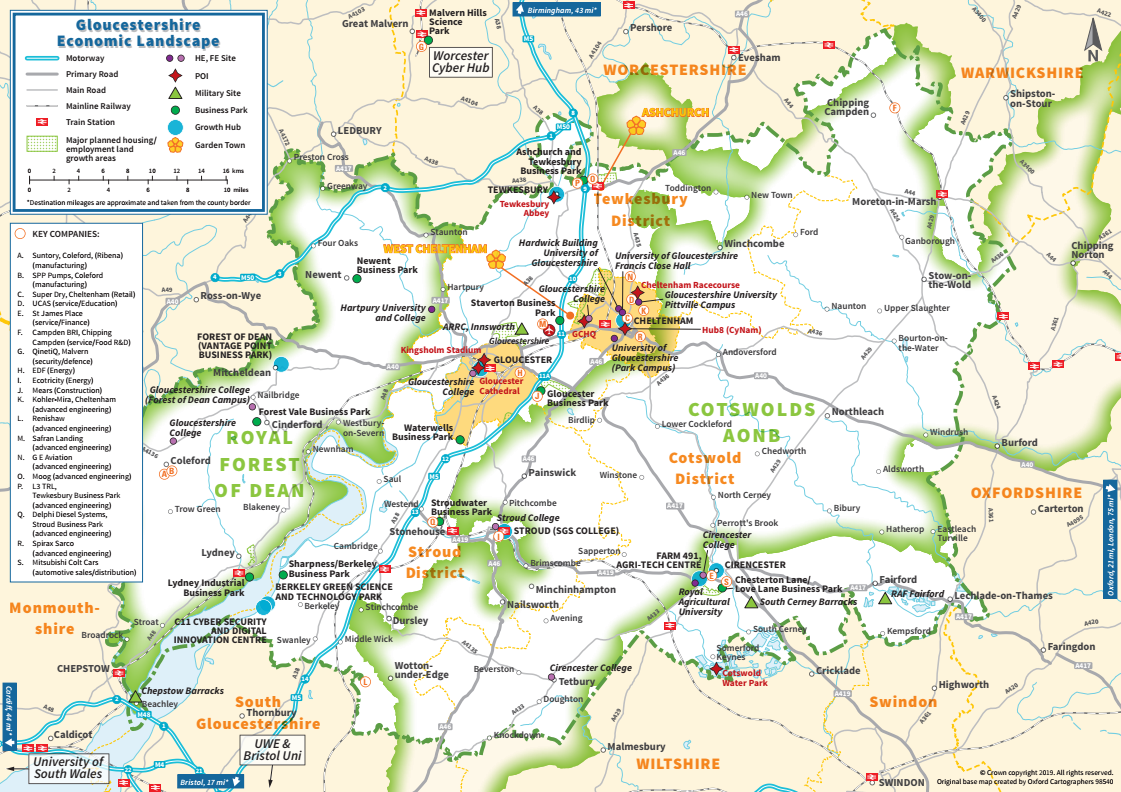 We were approached by the Economic Growth and Strategic Planning department at Gloucestershire County Council, having completed work for them before, we were asked to help them create a map for a publication for their Local Industrial Strategy.
The map needed to demonstrate a number of different features such as areas of natural beauty, places of interest, major landmarks, major business parks and key businesses as well as further education / higher education institutions and connectivity to London/Bristol/Swindon/Birmingham/Oxford and growth hubs.
Due to the information that needed to be on the map we had to consider the best way to display the information whilst keeping the style of map similar to what we had produced for previous projects.
Working on the project with Gloucester CC we have created 2 maps, one that is simplified, that will not only be used for the LIS publication, but can be easily adapted for future strategies.