REDRUTH TOWN COUNCIL – 3D HIGHLIGHT MAP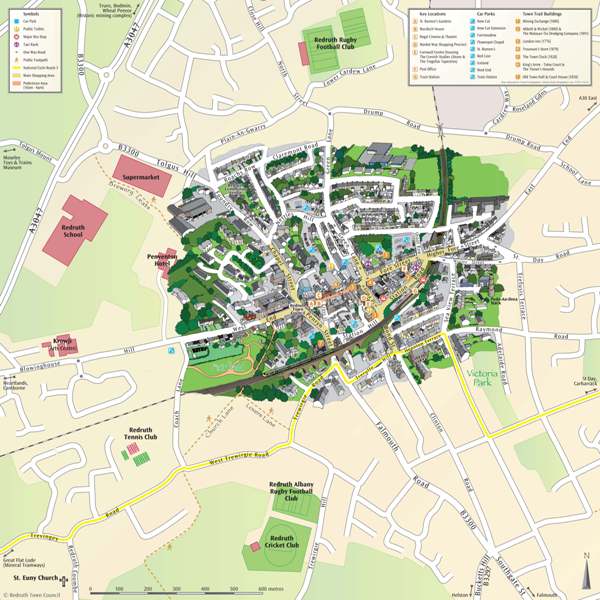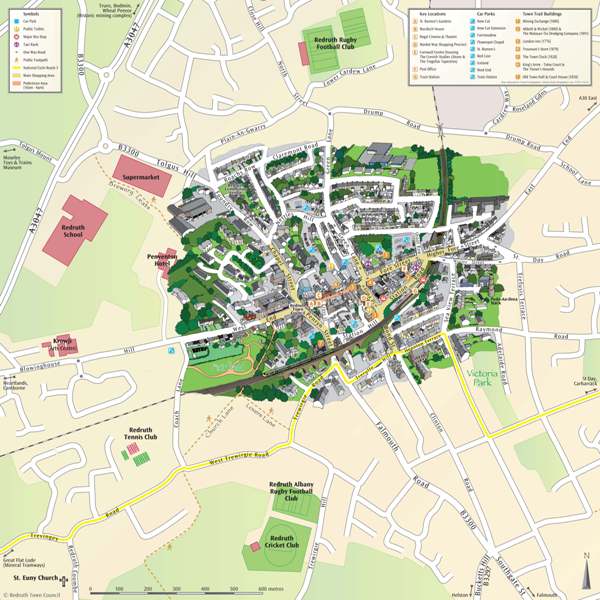 Lee Dunkley – Redruth Town Council
"As part of our marketing push in Redruth we underwent a branding exercise and invested in town development.
A map played a big part in communicating our message to prospective visitors, and needed to be attractive and welcoming, not just an interface for information.
Oxford Cartographers were great to work with, for us we were a little unsure as to what our end product needed to look like, but the professionals at Oxford helped us get what resulted in a fantastic bespoke product.
We use the maps on boards at major welcome points in the town station. The beautifully animated 3D section of the map, complete with added extras like trains and cars, has enabled us to produce excellent quality leaflets which helps us to further our "brand" and bring people into town.
We also use the map on our new website www.visitredruth.co.uk and our Visit Redruth app."