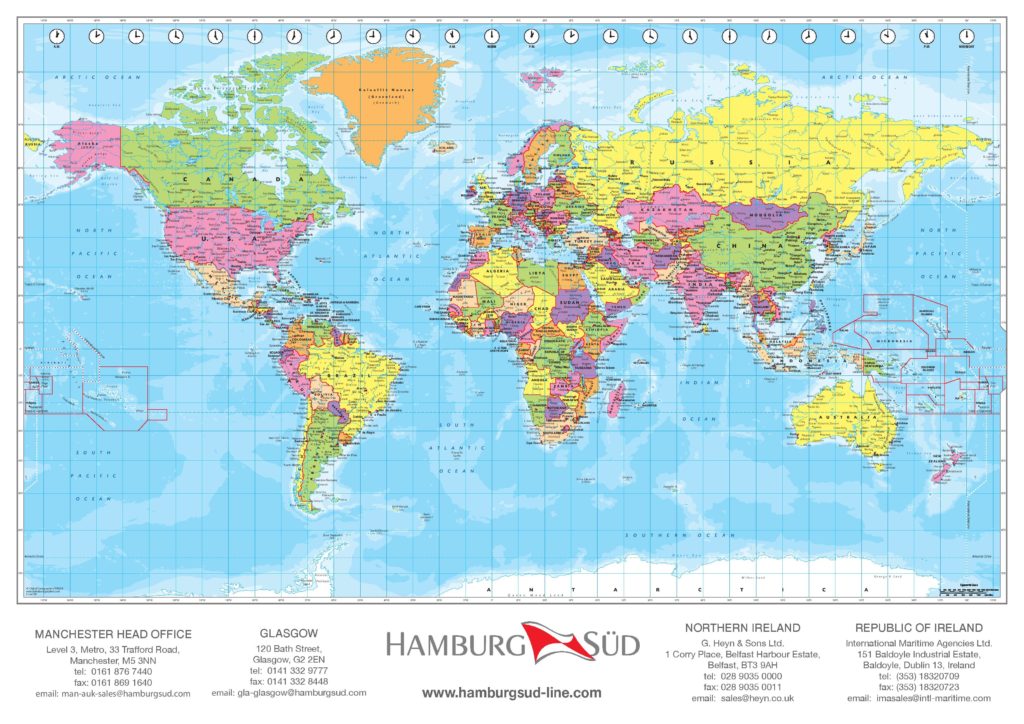 Hamburg Sud transport nearly everything in containers. Whether transporting them port to port or door to door, Hamburg Süd gets your cargo to its destination safely and on time.
A simple request was for a long lasting gift that would mean customers could easily contact their local office for help. With that in mind the finished product needed to have the local office details printed on it. We decided on a useful Political map as the main feature. Political maps are designed to show governmental boundaries of countries and states. They can also indicate the location of major cities, and they usually include significant bodies of water. We also added the World time zones as an added extra piece of useful information.
These details were all printed onto a desk mat, so a constant reminder of their services is always in sight!