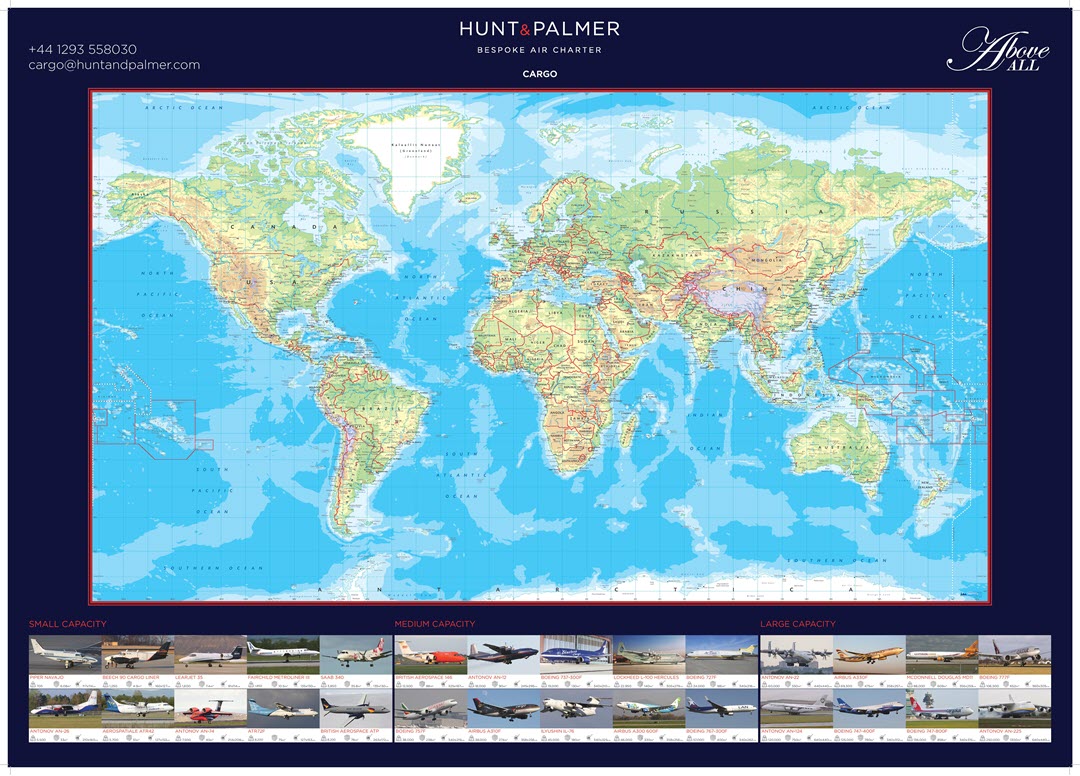 Hunt & Palmer
When the Hunt & Palmer cargo team approached us with a request for a long lasting corporate giveaway, we knew exactly how that should look.
With their focus on air cargo charter and logistics, they provide an end-to-end solution for global businesses and wanted to portray that in the final product. So we agreed on the Worldwide promotional map, surrounded with artwork of the planes that provide useful information on small through to large capacity.
On top of the World map and plane categories, simple contact details finish the give-away… something that would look great on any office wall and easy to re-print year on year!!
Take a look how we can help you for custom maps UK, Europe and Worldwide